These positive properties are used in oxygen therapy or in the oxygen-vital cure, in that the session time can be significantly reduced.
While an inhalation period of 2 hours is recommended without an ionizer, the ionizer is only about 20 minutes with the same effect.
Applications
• General condition weakness
• General defensiveness
• Concentration weakness
• Chronic fatigue syndrome*
• Sleep disorders
• Forgetfulness
• General stress syndrome
• Circulation disturbances *
• After operations *
* Please consult your doctor first. A medical report is necessary.
Wall cells | Fig: Arterial part of the capillary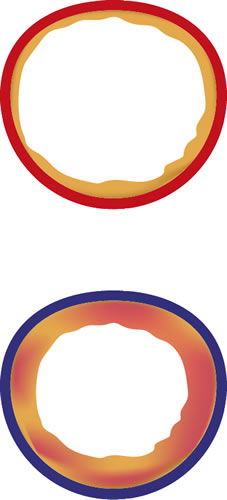 Figure: Venous part of the capillary | wall cells swollen